Shipping Supplies
Abba Equipment
Shipping Boxes - Corrugated Boxes - Mailers - Tape - Bubble - Foam - Packaging Protection - Peanuts.
Shop Now
Pallet Truck
What is a Pallet truck ?
A pallet truck (also known as a pump truck or pallet jack) is a wheeled trolley designed to lift and transport pallets.
The truck's tapered forks slot underneath the pallet and the pump handle can then be used to raise and lower the load.
Pallet trucks are commonly seen in warehouses, stockrooms, and other environments where wooden pallets are frequently used.
Get Yours Today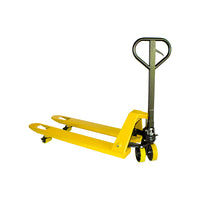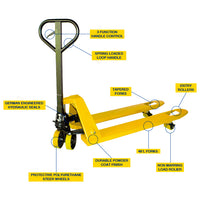 My Best Supplier!!!
Dave and his team at ABBA are awesome to deal with. Great prices!! Incredible wholesale selection for all retailers!! Our go to supplier for all our shipping supplies.
Wednesday, March 3, 2019

Always a great experience
Excellent selection. Excellent people. I buy shipping supplies and boxes every 2 weeks. Always a great experience. Thanks David !
Wednesday, Jan 26, 2019

One stop shop
One stop shop for packing, Shipping Supplies, Janitorial Supplies, Material Handling and it just keep going they have a big variety to choose from.
Wednesday, Jan 26, 2019